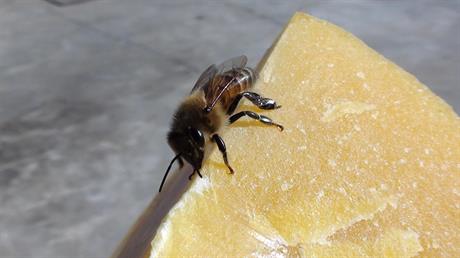 In English
Do you want to eat organic food that is handcrafted made and that don´t contains any abnormalities?
Then you have found the right Place
Welcome to our website!
We are a small family business run by Eva and Lina Norrsell.
Our honey is handled completely without heat and end up in different jars depending on the type of flowers the bees have visited.
We use no chemical pesticides or fertilizers , and our production is KRAV-certified. (ecological certified)
We grow fruits and berries that we press to juice.
Sometimes we add some honey, just to lift the flavour.
Farmshop
Open after apointment.
If you drive from far away, give us a call to make sure that we are not away on any markets etc.
Directions
Drive to the village Sillaröd. In Sillaröds village turn in the T-junction towards Lövestad. Drive 1.5 km.
The house is gray and is on the right.
The coordinates for your GPS
N.55 E. 70554 13 91481

For further information and contact
Lina 0768-122922
Eva 0708-126272
Email info@linasochbinas.se