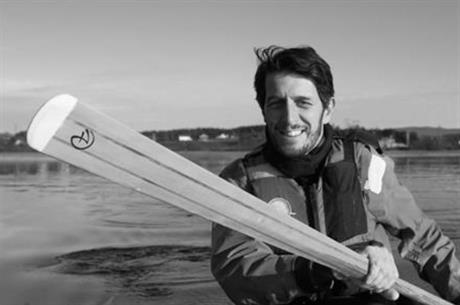 Anders Thygesen
Owner, manager and creative founder of Kajakkspesialisten - The Kayak Specialist.
Today Anders is one of the few people in the world who manage to make a living out of building traditional skin-on-frame kayaks. For many years, he worked with the Norwegian paddle organisation as a coach also and is an avid and experienced paddler himself. Anders uses his long experience as a paddler when constructing and building kayaks in classes or for other people. Today he primarily focuses on managing and developing Kajakkspesialisten, making Greenland paddles and teaching kayak building classes. People come from all over the world to participate in classes now mostly held at the old chapel in Vestfossen, Norway, which has been the home of Kajakkspesialisten since 2012.
He has lived in Norway since 1992 and has his educational background in outdoor education, craftsmanship and arts. He started his company in 1996, where he started giving sea kayaking classes, kayak building classes and later on, paddle making classes. Today over a thousand people have built their own Greenland kayak or baidarka here, and just as many people have built their own paddle. Greenland paddles have become more and more popular and the popularity still grows.
In 2011, he paddled the entire coast of Norway in a traditional baidarka of his own making. According to Anders, this kayak type is one of the best Inuit kayaks ever. In 2014, he and Silje Ensby made a film about building a baidarka. A very beautiful and poetic film about finding the long lost and forgotten knowledge of the Aleutian master builders. Watch it here:
A thousand hands ago https://vimeo.com/andersthygesen. Read more about Anders Thygesen, The Kayak Specialist and The Chapel elsewhere on the website.